Our team is more than happy to help you designing and creating your smart home.
We have the ability to supply all the smart home devices and and provide the installation services to our customer so they fell satisfy and happy by dealing with us.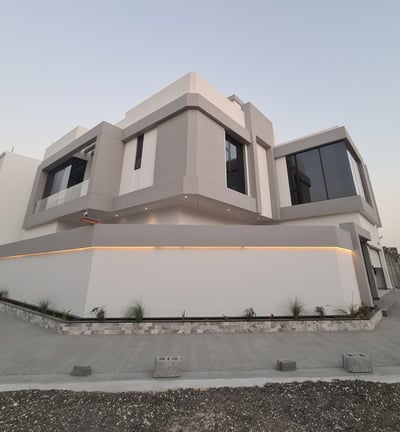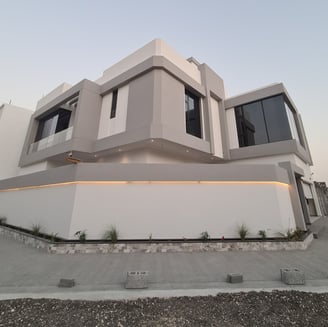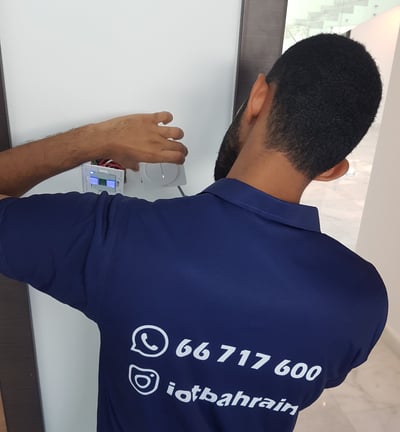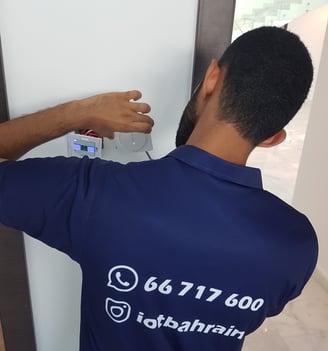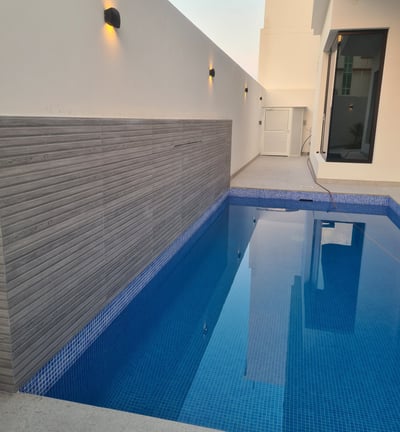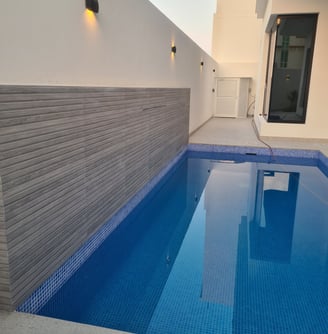 Al Janabiya Villa #1
Equipped with a full smart system to control lights easily by the mobile phone. Moreover, eleven voice assistant (ALEXA) were provide to all the bed rooms, halls and kitchens area to allow more comfortable way to control the smart device by the voice! Al Janabiya Villa is an excellent choice for anyone dreaming of their smart home.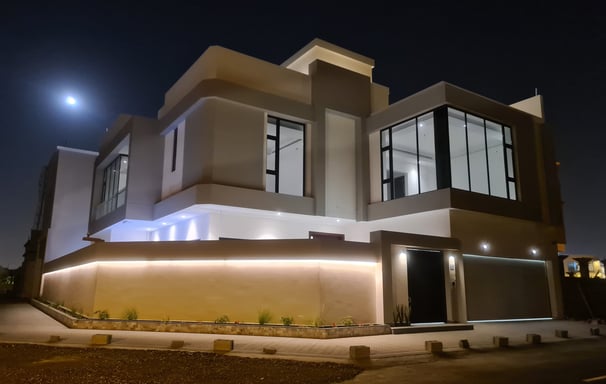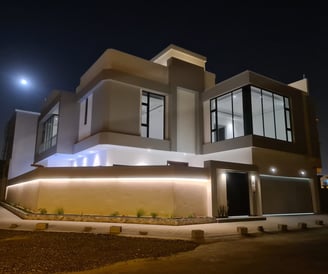 Al-Ramli Residence House
Using the ZigBee 3.0 technology to build a smart home that allows you to control the lighting, Televisions and air conditioning by the mobile phone or the command voice.
Smart Control Panel 4 inch was installed to enables to users control all the smart home device in one place, which make it easier, faster especially while leaving or entering the house!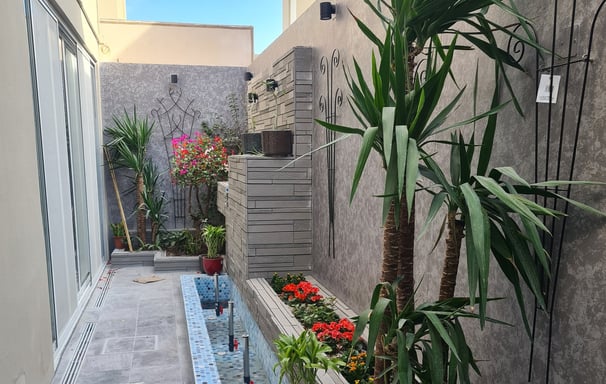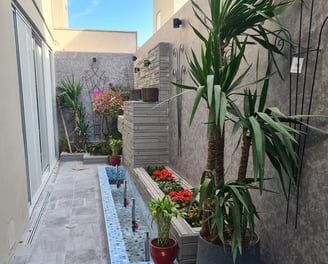 Marine Yacht Project
Established a smart automated system for one of our client to control the curtains, lights and other electrical devices. various types of smart sensors have been installed inside the yacht to achieve an automated smart yacht that enables the users for easy and excited experience.
linked the smart curtains with sunrise time to be opened automatically and to be closed with the sunset time, you can change the conditions at any time!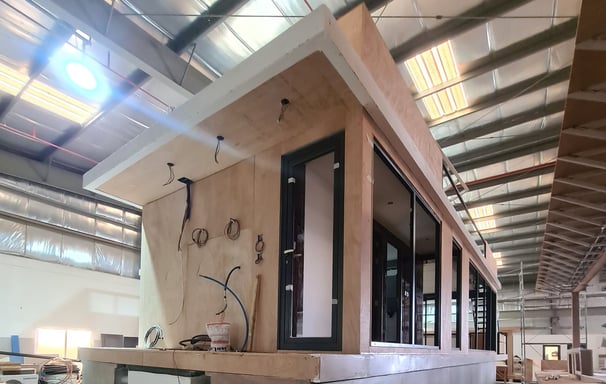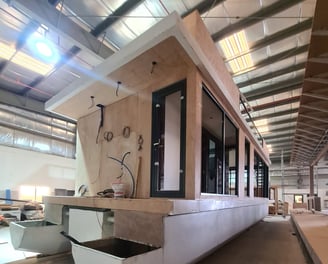 Full Automated Villa Project
A fully smart home system was accomplish to one our client as this innovative smart technology offers numerous features to enhance the convenience and efficiency of daily life. This system integrates various devices, appliances, and even security systems, allowing homeowners to control and monitor their home remotely.
With a smart home system, one can easily manage the lighting, temperature, and even the security of their home using a smartphone or voice commands. Additionally, this system enables the automation of routine tasks, such as adjusting the thermostat based on the occupants' preferences or setting up automated lighting schedules. Furthermore, smart home systems can provide energy-saving benefits by optimizing the usage of electricity and water, helping user to reduce their bills.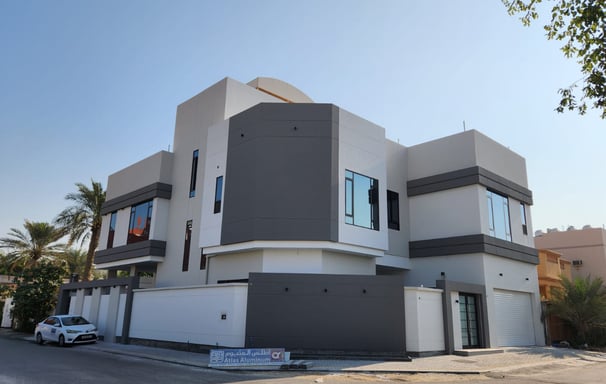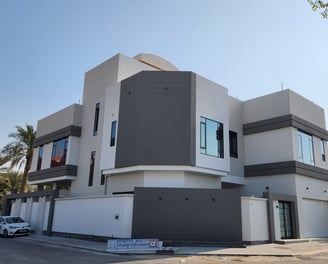 Saar Two Villas Project
Supplying ZigBee 3.0 smart switches approved by EWA in Bahrain to two villas to help in acheiving the smart home. These lighting switches are very convenience and energy efficiency to your house. Smart switches can be controlled remotely through a smartphone app or voice commands, allowing you to easily turn lights on and off from anywhere.
Our professional team programmed all the ZigBee devices and link them with the smart sensors and voice assistants, this allows the user create more sences to make their life easier and faster and to create a fully automated and convenient home system.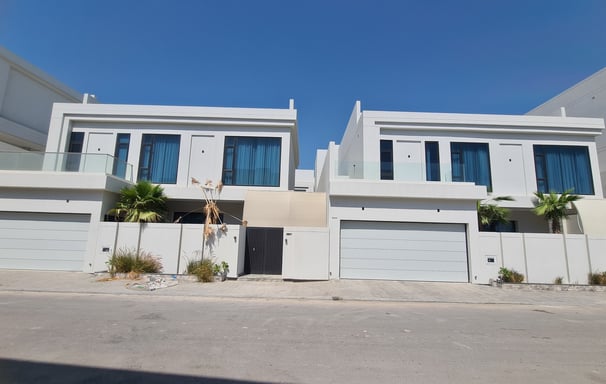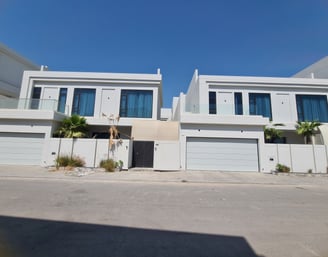 Saar Villa Project
A smart doorbell system was installed to ensure more security and convenience to your daily life. Our Smart doorbells are equipped with HD cameras, motion sensors, and two-way audio, allowing you to see and communicate with visitors from your smartphone!
By using the app, you can customize settings such as motion detection sensitivity and notification preferences. You will also be able to view live video feeds and recorded footage from the doorbell's camera, as well as communicate with visitors through the two-way audio feature.